A HASSLE-FREE JUNK CAR REMOVAL PROCESS
No keys? No title? No problem! Big Bucks Junk Car Removal provides you with hassle-free junk car removal services. We'll tow your junk car away, completely FREE of charge! Proof of ownership and government ID required.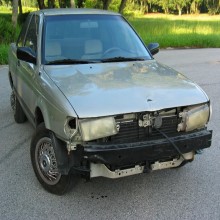 Advantages of removing a clunker
No more registration fees for an inoperable vehicle
You won't have to worry about insurance premiums
You'll be paid in cash immediately
You'll get a FREE, instant quote for your junk car
You'll get your valuable space back
Your vehicle will be removed within 24 hours of your call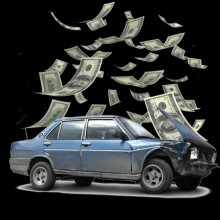 Advantages of removing a clunker
So, how does this whole junk car removal process work? First, you call us and tell us about the vehicle itself. Is it still operating? What make and model is it?
Then you set up an appointment with us. We'll arrive quickly, pay you cash on the spot, and tow away the car. It's a simple process that rewards you with instant cash.
GET TOP DOLLAR FOR YOUR JUNK CAR
Is your junk car taking up valuable space in your garage or driveway? Contact Big Bucks Junk Car Removal today to get top dollar for your clunker. We pay cash on the spot and can promise you same-day removal of your vehicle.